———————————————————————————————————————————————————————————————————————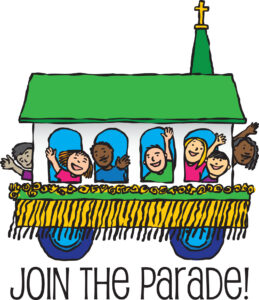 Lebanon Christmas Parade
The Lebanon Christmas Parade is Sunday, December 4, 2022, at 2:00 PM. Several churches in the association came together last year and provided a float for the parade. More than 100 Wilson County Baptists walked with the float along the parade route distributing Gospel tracks and information about the churches in the association.
We want to invite all of our churches to join us for the parade this year. This year's theme for the parade is "Home for the Holidays." We aim to have 250 Wilson County Baptists dressed in red walk the parade route to share the Good News and assist our neighbors to "Find a Church Home for the Holidays."
We are asking for donations to produce materials to distribute and volunteers to walk the route with us. Also, please bring wrapped candy to share with the people along the parade route.
If you are interested in participating in this effort, contact the Association Office (615-444-8820) for more information.
---

State Evangelism Conference 
January 29-30, 2023 
New Vision Baptist Church
Murfreesboro
1750 Thompson Lane
Let the Redeemed of the Lord say so!
Psalm 107:2
For registration details and
more information, visit:
WWW.WINTN.ORG