100th Celebration
Sunday, May 23, 2021
A historic evening of worship for Wilson County Baptists with Roc Collins preaching and Mark Caruth leading worship. A night of thanking, recognizing and celebrating 100 years as WCBA.
A list of the 1921 messengers is attached here.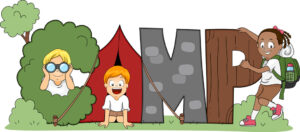 Summer Camps/Day Camps
Encounter youth Camp at Cumberland     June 28 – July 2
Children's Camp at Carson Springs July 25-30 Cost is $20/week. Bring sack lunch.
"Simply the Best"…each day we will play the best games of 50 years of conducting Summerfest, summer day camps, neighborhood clubs plus favorite Bible stories and living stories from 1972.
Spring Break, March 8-11: at Immanuel
New Middleton, June 1-4: at New Middleton
Lebanon, June 21-24: at Hillcrest